Clickstan
Stan Tatarnykov, better known as Clickstan, is the developer of Mope.io. He lives in Toronto, Canada and has Ukrainian origins. He has a twitter account. Not much is known about him.
Trivia
On the mope.io subreddit, his flair image is a black version of the Dragon.
He was the only developer until October 29th, when Pike joined as a designer.
Pike
Pike was the first designer of Mope.io, and he has made all of the animal skins and flairs. He may or may not be the current designer, however.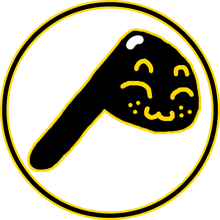 Also, he has a Twitter account and a Youtube account. He is also a moderator of the mope.io official subreddit, and an editor of this wiki: PikeYT
Trivia
He was the second person who took part in developing the game, after Clickstan.
He is actually French and is 14.
Galactica55
Galactica55 is the creator of the Mope.io discords, but has not taken any part in developing the game.
TheGiantSlug
TheGiantSlug is the second designer of mope.io.
The King Of Agar.io
The King Of Agar.io is the CO developer of mope.io.
Ad blocker interference detected!
Wikia is a free-to-use site that makes money from advertising. We have a modified experience for viewers using ad blockers

Wikia is not accessible if you've made further modifications. Remove the custom ad blocker rule(s) and the page will load as expected.