Dino, is the possibly coming Animal in mope.io. For now the only proof about it are 2 Clickstan posts which are request from iStealth's post (Youtube User/Mope.io Video Maker) and katrtlen's email (User). It is most likely going to come after Dragon/Kraken/The Yeti
Gallery
Trivia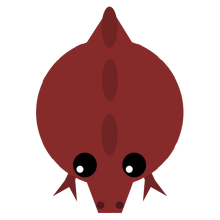 Dino is the first animal expected due to the fact that the test post was published before making any evidence for Octopus.
Dragon was first called Dino.
Ad blocker interference detected!
Wikia is a free-to-use site that makes money from advertising. We have a modified experience for viewers using ad blockers

Wikia is not accessible if you've made further modifications. Remove the custom ad blocker rule(s) and the page will load as expected.