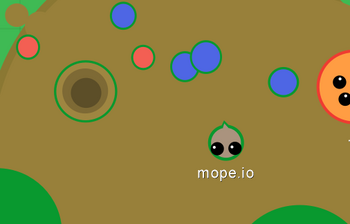 Mud is a brown-colored terrain feature exclusive to the mainland area that slows down most animals that come in contact with it. However, Pigs, Crocodiles, Rhinos, Dragons and Hippos are able to swim/fly quickly through mud. Mushrooms often spawn in mud. Mud also slowly regenerates your water. It also spawn blackberries and pears and regenerates water.
Animals that move fast in mud
Trivia
On the first update of the game, there was a bug that let animals have an extremely fast-boost by boosting inside the mud. However, this bug was already fixed.
Sometimes there will be small brown dots around the mud, similar to lakes.

This is to make the mud look more realistic.

On the Feb. 10 update, water no longer spawns in mud due to the fact that mud regenerates your water.
Ad blocker interference detected!
Wikia is a free-to-use site that makes money from advertising. We have a modified experience for viewers using ad blockers

Wikia is not accessible if you've made further modifications. Remove the custom ad blocker rule(s) and the page will load as expected.